GET THE LOOK - Ariana Grande
Hey guys,
So one of my very many style icons and all time favorite celebrity's is Ariana Grande. I've been following this girl for such a long time (not in a stalker way) haha and i love love love her! Her voice, the way she carries her self, the way she speaks of other celebrity's and most of all her style and taste in fashion.
So Today I've finally decided to do a fashion post dedicated to this wonderful lady!
One of my favorite Ariana grande accessories at the moment is her Prada bag! I mean who doesn't love Prada?! She's got it in a lovely cream colour and it looks so cute!
You can find it Here for a wopping $2,350.00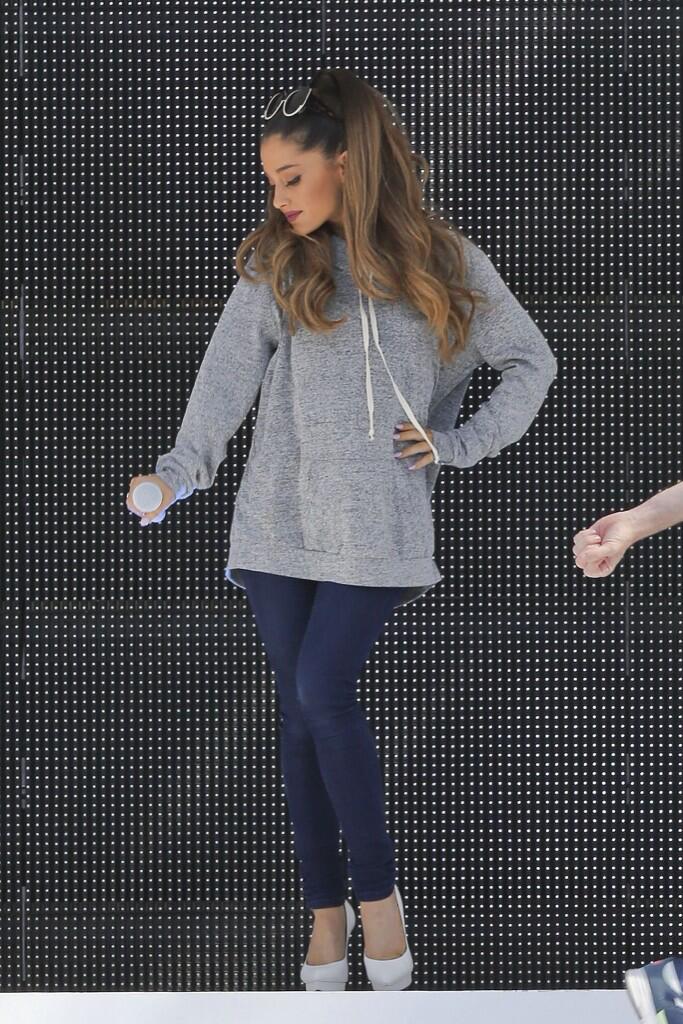 The next item is a piece of clothing and is a simple grey jumper that Ariana was spotted in while rehearsing her performance at the 2014 Much Music Awards.
You can find this cosey little number from Brandy Melville Here
Ariana Grade arrived at the 2014 teen choice awards on the 10th looking stunning as usual, wearing a Georges Chakra Couture Spring/Summer 2013 collection, keeping it simple and pairing it with a pair of Saint Laurent Janis pumps in nude.
You can find a similar pair from forever 21 Here
The last cute little outfit I'm going to post about is an outfit that Ariana wore in her seventeen photo shoot. She appears wearing a Haute Hippie plaid bustier romper which you can find here with a matching back crepe blazer that you can find here and a pair of over the knee socks.
I know that i haven't really linked anywhere that you can find similar outfits, so i will try to with the next one, but thanks for reading guys!